Where do those thousands of dollars' worth of frequent flyer miles end up when you die?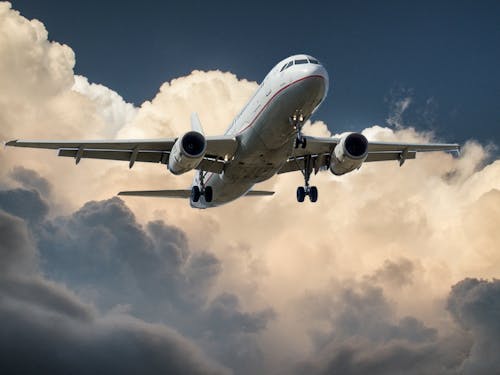 It depends on the airline but your frequent flyers miles may come to an abrupt end when you pass away, according to The Wall Street Journal's article "A Thorny Inheritance Issue: Frequent-Flier Miles."
Many airlines simply close the accounts. Others may make an exception, if you plead, but this adds more stress during a time of grief. Like everything associated with airlines, there's likely to be a fee to transfer miles to an heir's account, diminishing the value of the miles.
United and American Airlines say their miles are not transferable. Except, if they are. At the airlines' discretion, they may allow it with proper documentation, like a death certificate, executed will and maybe fees. Spokespeople for both airlines say they have stopped collecting fees in recent years, and United reports that it's going to update terms and conditions to remove fees in the case of death.
Others, like Qantas, British Airways, Singapore, and Korean, say that miles die when you do. Southwest gives you 24 months to use miles after the owner dies, assuming you have the right login information. Emirates and All Nippon are among those who require a request to transfer miles within six months of a death. Some airlines require both a death certificate and a will or a court order showing who was named to inherit the miles.
In 2013, Delta changed its rules to state that miles die with users, unless there is written permission from a Delta officer. That means a vice president and above. Delta doesn't share the info of what you'd need to have for an exemption. Before the rule changed, Delta's policy was that miles were owned by the member and could be inherited. However,, the language is now far stricter, and the tone is not encouraging. A statement responding to questions, says that Delta encourages customers to reach out and the airline will review them on a case-by-case basis.
For travelers, this is a no-win situation. For one user, who unexpectedly lost her husband, using his miles by accessing his account got her and her son to a family wedding a year after his death. When a spouse dies, there are many issues and big decisions. That's the last time anyone should have to be on the phone with an impersonal airline, begging a clerk to transfer miles.
It would be a kindness for airlines to show a human side and allow miles to be transferred with a death certificate. However, at the heart of the issue is an industry-wide policy that customers don't own those frequent-flier miles. The airlines do. You're awarded miles for flying, whether they come from a credit card company or from the airline. The U.S. Supreme Court and lower courts have consistently held that airlines have the right to create the rules and customers must live by them.
Jet Blue and British Airways allow families to "pool" their miles by linking together accounts of family members and sharing miles or points. However, you must sign up before any of the owners die.
These are some tips that might help:
Put explicit instructions in your will, as to who should inherit your miles. It may help with airline's "case by case" consideration.
Make sure that someone has your account information, passwords and access to the credit card and email that is associated with the account.
Don't pay to transfer miles. If the airline won't relent, then make sure the fee doesn't wipe out the value of the miles.
If you can sign up for family pooling with an airline, do it.
Reference: The Wall Street Journal (June 19, 2019) "A Thorny Inheritance Issue: Frequent-Flier Miles."